HELPING SMALL BRANDS STAND OUT ONLINE
What if the internet could reward you with a steady stream of sales?
Is your website optimized for sales?
We're all distracted, right? Be sure to give your web visitor an easy-to-navigate website that works from any device all while they make dinner or wrangle a toddler in Target. Swipe my top five ideas for your website.
Is your website, email or social media content clear and compelling?
Are you connecting on social media or your website in a meaningful way? Write all of your copy so it's crisp and clear but still sounds like a super cool human (hi, that's you!) wrote it. We'll help you ditch the robot-voice.
Is social media wasting your time?
No more staring at a blinking cursor. Get a handle on your social media ads and platforms. Choose a VIP Day and we'll help you create, test and monitor your Facebook Ads, build email nurturing campaigns and more.  
Is Being "Social" Stealing Your Time?
Have you caught yourself staring at [insert your favorite social media platform here]? You start scrolling. You read other posts. Then you get called away. Did you walk away without posting anything? Again? If it isn't your full-time gig, social media will steal your time. You know, the time you could spend managing your other non-social-media-agency business. Like your law firm, daycare, or dental practice.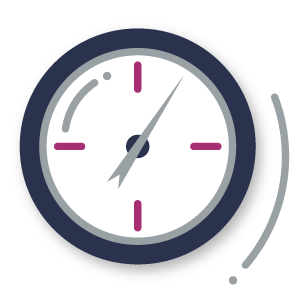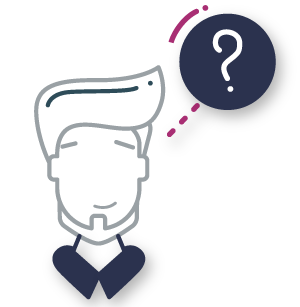 Be their Post-it note. Stay top-of-mind by showing off your glowing reviews, photos, new products or services. Remind them why they already love you. And for the love of dinner reservations, help them remember their loved one's special day! Your bottom line will thank you. And so will they.
Bad Reviews Happen To Good Businesses.
Like a good suspense movie, your online audience is waiting (probably eating popcorn) for your response to bad reviews. What they don't realize is you didn't see the message yet! You're running the rest of the business, doing payroll, fixing the copy machine, and emptying the trash. 
Get someone in the Director's Chair! Don't miss the opportunity to win a customer back and wow (!) the rest of your audience Indiana-Jones-style.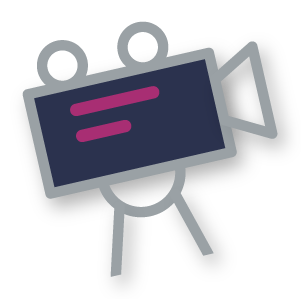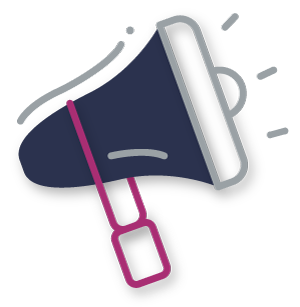 You have their attention. Now what are you gonna say? Your customers (and potential customers) are scrolling through their newsfeeds every day and every night. But you're stuck. What do they want to hear? Get fun, engaging and newsworthy ideas that show off your business and your personality.
SMARTCOOKIE TESTIMONIALS!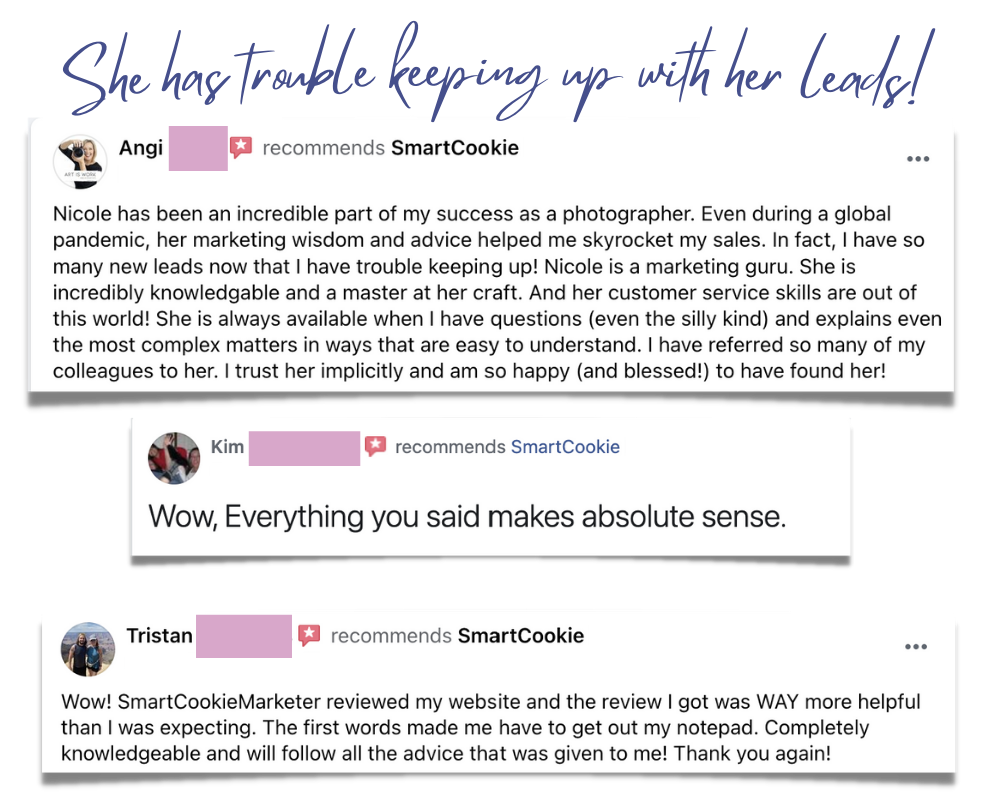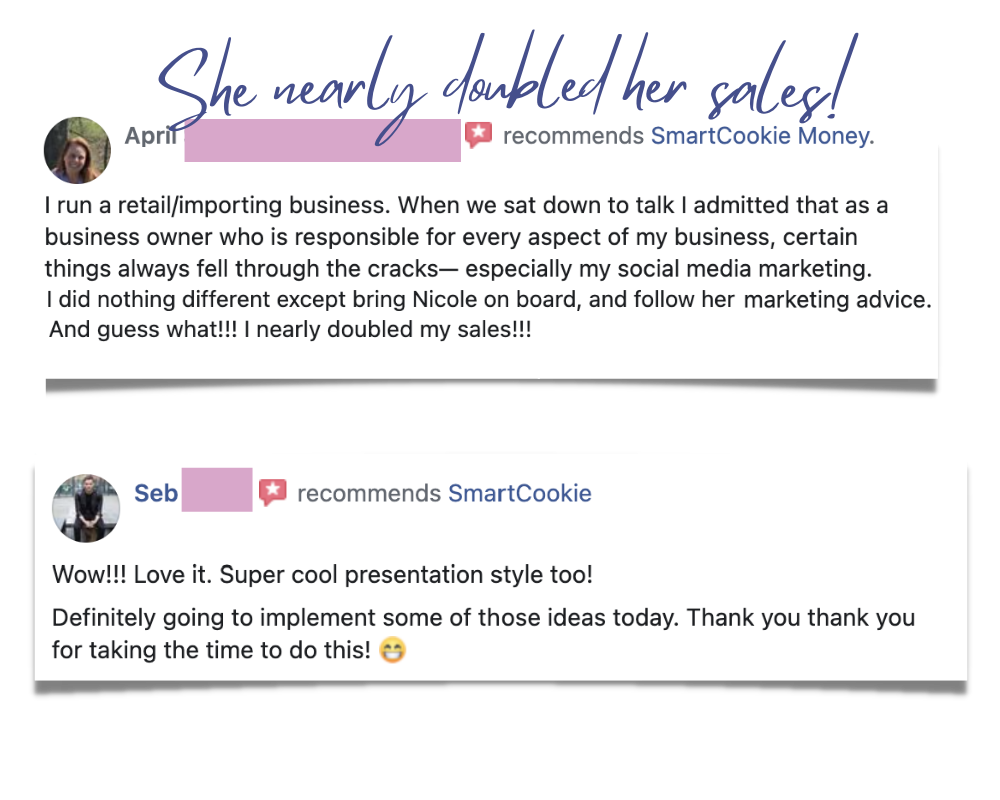 Get a Plan to Stand Out Online
CHOOSE YOUR SERVICES
Choose a SmartCookie VIP Day or join a Masterclass
SCHEDULE A KICK-OFF CALL
Get on our calendar as soon as you can. Some sessions are booked a month in advance. 
STAND OUT ONLINE
Start attracting the type of customers you love to serve.
Would Love to SUPPORT you & YOUR TEAM